How much do you love IKEA? I first fell in love with IKEA when I was decorating my very first apartment. I loved the student-friendly prices! But the design? It didn't look like student-priced pieces!
That's why I got so excited when I found out about IKEA's new collaboration with three European designers. I love going to IKEA – they always have the perfect additions to my home from picture frames to throw pillows.
This year, IKEA is collaborating with some groundbreaking  designers from across the globe. Menswear designer Katie Eary, fashion designer Walter Van Beirendonck, and textiles designer Martin Bergstrom.  This is the first time the retailer giant has merged high-fashion with IKEA's minimalist interior design.
Lucy Frechette, PR Manager for IKEA Canada says  "The Limited Edition Collections allow us to explore the unknown, try new things with fashion experts bringing excitement to homes across Canada".
Giltig is Katie Eary's collection. The London streetwear designers is bringing soft furnishings and dinnerware with fish, cat, and eyeball prints. I think Katie Eary is my favorite – I love the watercolored fish plates. They would be such a wonderful addition to a summer tabletop.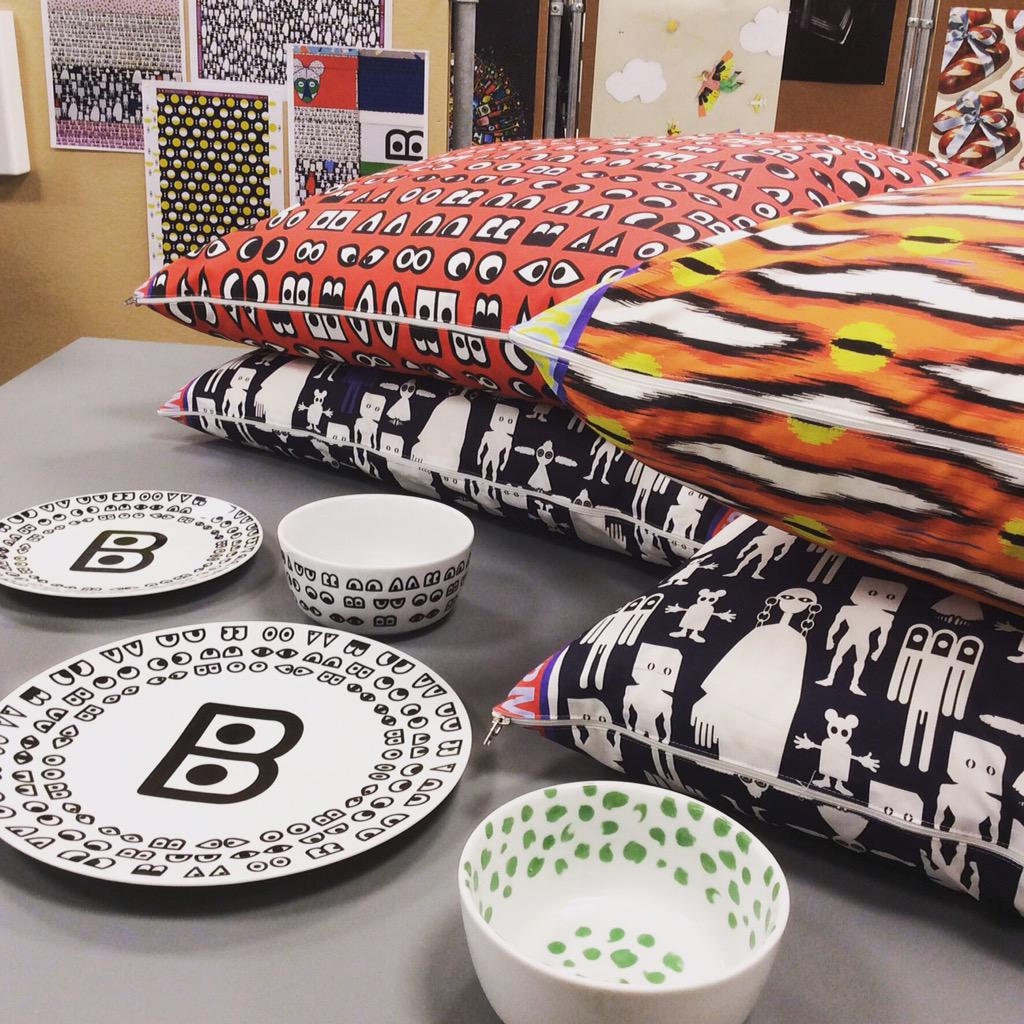 Glodande is a collab with Walter Van Beirendonck plays with fabrics and ceramics. It's adorable illustrations imprinted on ceramics and throws. High-voltage colours and robot design are some of my favorite – it's so whimsical.
Svartan is the collab with Martin Bergstrom, merges modern Indan and Swedish design. I love the monochrome nature of the collection – it's very arthouse. I'm definitely going to pick up the paint-drip and marbled pillows. How adorable are the hand-crafted ceramic bowls?
"We can learn a lot from how fashion designers work with colours, prints, patterns and shapes. They constantly have to re-invent themselves and what they do – and are used to working in the forefront of pattern and colour development," says Henrik Most, Creative Leader, IKEA of Sweden.
GILTIG will be on sale in all IKEA stores across Canada in April, with GLÖDANDE following in June and SVÄRTAN in September.