Friday, April 29th
It's the day everyone has been waiting for – Views from the 6 is being released! Drake's newest project has been teased about for months- since he first dropped his 'Hotline Bling' track last October, and "Summer 6teen" in February, there's been no concrete date for his newest albums drop! But this week, the Toronto rapper dropped the album artwork for his cover album which means – it's time for the actual release! Expect Drake to be blasting EVERYWHERE this weekend!
The Drake Hotel (no relation to the rapper), is hosting a Views from the 6 listening party – and yoga session on May 1st! It's taking place at the Drake Underground, and is $10 at the door. All proceeds go to the Raptors Kids Foundation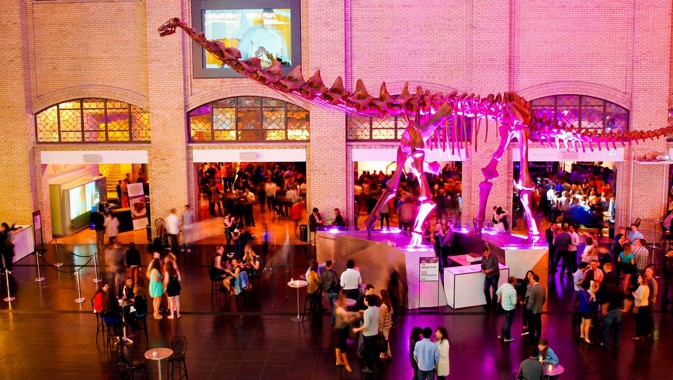 Also on Friday, it's the annual Friday Night Live at the ROM! This late night event will celebrate tattoos – the culture behind them and some brand new exhibits at the ROM! DJs, delicious pop-up food stands, drinks, and art! What better way to spend a Friday night? You can buy your tickets here

Saturday, April 30th
Do you like ice cream cones made out of donuts? Do you like pulled duck tacos? Do you like fresh pasta? The food truck market at the Evergreen Brickworks Market is the place for you! In addition to the year round weekend farmers market, the Brickworks market is now offering FOOD TRUCKS! There's about six food trucks offering up delicious grub, as well as fresh coffee and fresh lemonade!
The market is accessible by bus or by car (or by a BEAUTIFUL thirty minute hike from Davisville station!)
May 5th
Okay, this isn't technically the weekend, but next Thursday is Cinco de Mayo! The city is celebrating the Day of the Dead with Mexican-themed events across the city.
At the Drake hotel, chef Donnie Masterson will be cooking up Mexican inspired burgers while tequila will be pouring.
King West patio (trust me – it's the best patio in the city!) El Caballito will be hosting a whole weekend of activities!
On May 1st, they'll host a Los Arrangos tasting. May 2nd and 3rd will have Margarita specials, May 4th will boast an all day Mexican brunch and May 5th? Tacos!