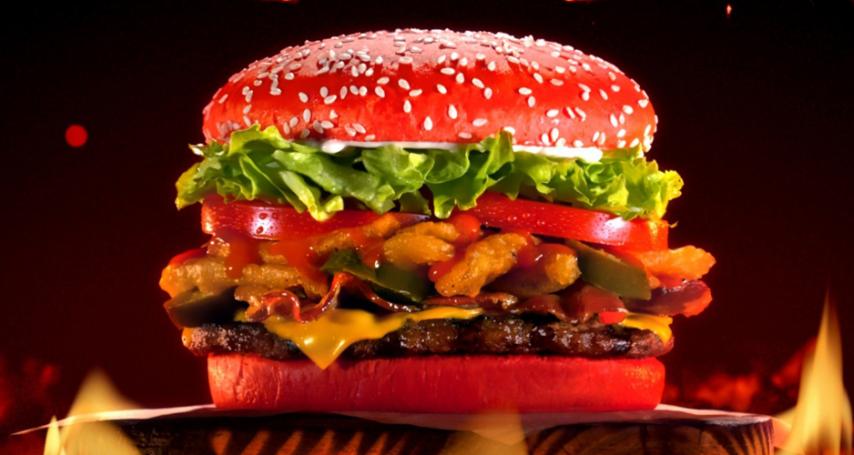 You know what's better than a juicy whopper? A juicy whopper with LOADS of  spice. Hot sauce, jalapenos, anything with a little kick,sign me up!
When I heard about the new Angry Whopper, I knew I would immediately fall in love.  It's a furiously delicious sandwich atop a fiery red bun, baked with hot sauce. The Angriest WHOPPER® sandwich packs a punch in every infuriating bite with crispy angry onion petals, spicy angry sauce and zesty jalapenos piled high atop flame-grilled beef and layered with crispy bacon, melted cheese, iceberg lettuce, ripe tomatoes, and creamy mayonnaise between the red-hot bun. Is your mouth watering yet??
The man behind the meal? BURGER KING® brand invited volcano specialist, and co-creator and host of "Angry Planet" George Kourounis, to guide four of the biggest ANGRY WHOPPER® sandwich enthusiasts from around the world on the adventure of a lifetime — the opportunity to flame grill the brand's signature 100% beef patties over the angriest fire of all: fire retrieved from the depths of the raging Pacaya Volcano in Guatemala. That's him in that photo above – now THAT's a selfie right? You can view the full video of their adventure on their Facebook Page.
Are you going to try it? If you do – let me know how it is or tweet me photos @ShesInfluential